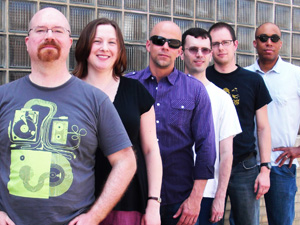 Recent Tautologic recordings
In mid-December 2013, Tautologic was in the studio at Rax Trax, recording tracks with Grammy-nominated producer Rick Barnes for an upcoming album. Pics are up at our Reverbnation and/or Facebook pages. While those tracks are still in progress, you can enjoy these:
If the player doesn't work, you can go to our ReverbNation pages, or look us up and "Like" us on Facebook.
Tautologic gigs